The Mrs. just came back from CVS with these.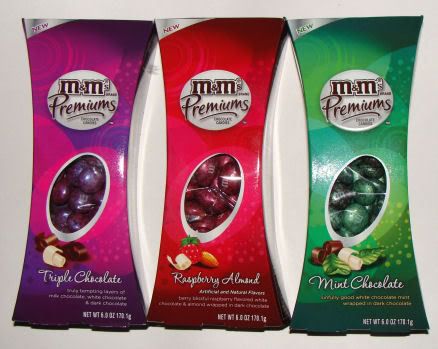 picture from sugarhog.net
Mrs. bought the mint. Little pricey. 6 oz package for $4.00 at CVS. White minty chocolate, surrounded by dark chocolate. No crunchy outer shell. It's a very thin shell. They look really pretty, though.
At first, I thought they were like Junior mints (which are so refreshing ) but upon further research, decided they were probably more like an Andes Candies mint chocolates. I liked the crunchy ones they had a few months ago better. And, I much prefer Junior Mints.
I give these 3.5 out of 5.
By the way, for in depth candy reviews, check out
www.sugarhog.net
. This is a blog devoted to candy, and covers the gamut of candy available from around the world. Pictures are included along with ratings and serving suggestions.
A recent review suggested Hershey's marshmallow filled kisses paired with graham crackers.
Gastronomic genius.
Instant S'mores.
I love this site.